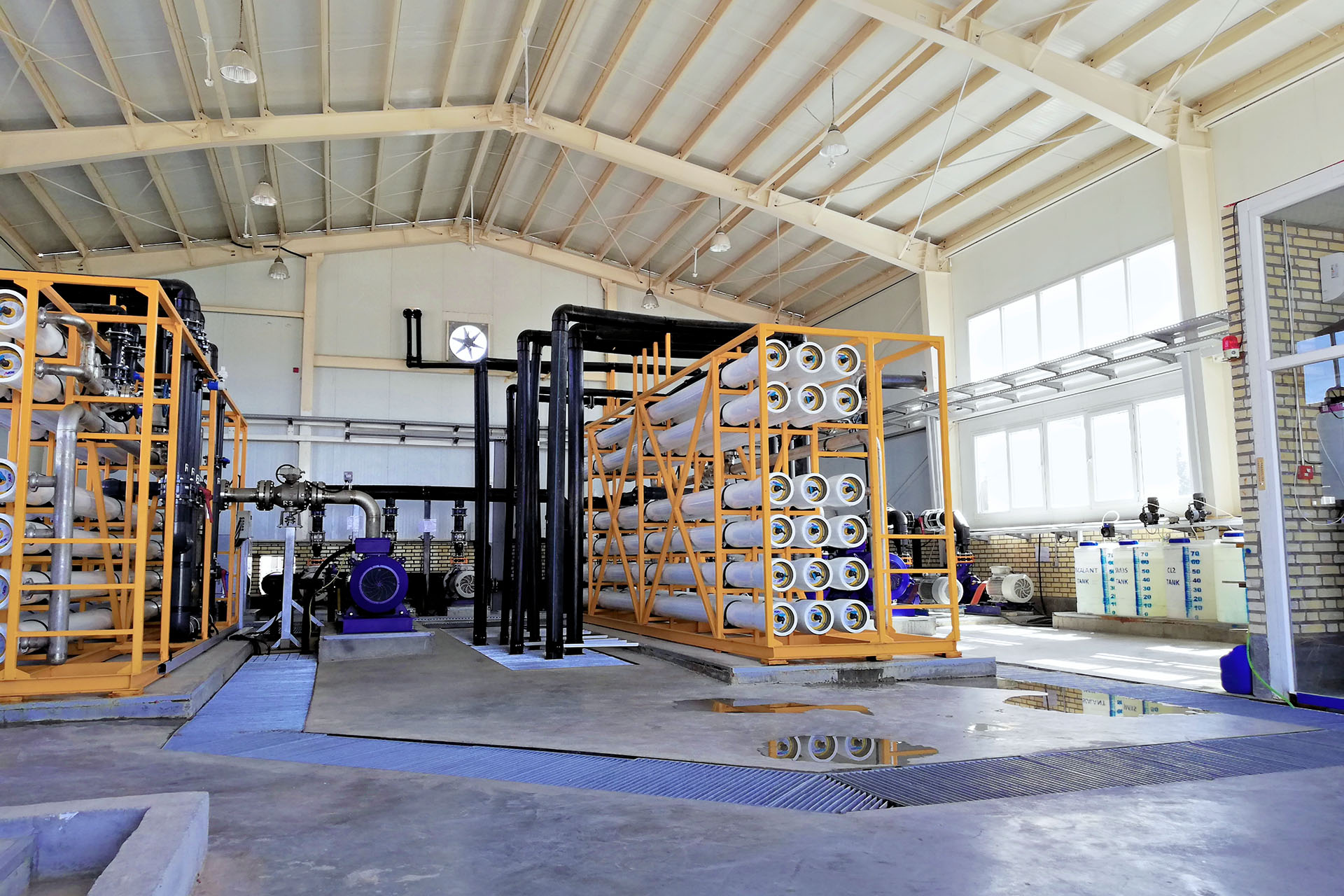 Eshtehard City Desalination Plant
Eshtehard City Desalination Plant
Eshtehard City Water Desalination Plant
Eshtehrad is in the south-western part of Alborz province. It has a distinct climate which provides it with extraordinary landscapes. The county has two districts: Central and Palang Abad. The people of Eshtehrad speak the Tat language, which is closely related to Karaj language. Eshtehard county has a population close to 25,000.
To supply quality drinking water to a part of Eshtehard city with a population of about twenty thousand people, Sazeh Sazan Company, in cooperation with Alborz Province Water and Sewerage Company, implemented the Eshtehard city desalination project.
The implementation of this project has greatly contributed to the steady supply of water and compensate for the fluctuations in tap water production in the region.
Project Targets
Drinking water supply of Eshtehard city and industrial towns.
Water desalination with reverse osmosis technology.
Project Location
Alborz Province, Eshtehard County, Ring Road, Iran.